Body Detox and Weight Loss Center has a great program that thousands of clients have completed to manage their weight, auto immune illnesses and gain more energy.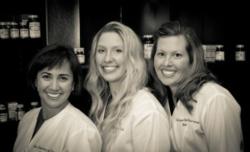 You can eat all the fruits and vegetables that you want, but if you are clogged up, it is very difficuilt to lose weight.
Spokane, WA (PRWEB) August 03, 2011
The largest and most experienced Detoxification and Weight Loss Clinic in the Northwest has relocated to the Spokane Valley from Coeur d'Alene due to high demand. Body Detox and Weight Loss Center is currently accepting new clients who need help reaching their health and weight loss goals.
In addition to Cleansing/ Weight Loss Programs, the Body Detox and Weight Loss Center offers a number of natural health services including gut reconditioning, cleanse programs and candida/yeast programs. They also offer hair analysis, heavy metal and toxicity assessments and help people with health issues such as allergies, irritable bowel syndrome and autoimmune diseases. The average clients lose around seven pounds per week and tend to keep the weight off with nutritional counseling and maintenance sessions.
"I highly recommend my patients to detoxify and Body Detox and Weight Loss Center has been incredible at detoxifying my patients to relieve gas, bloating, constipation, fatigue and irritability as soon as possible so they can get back to their lives," says Dr. Felice, DDS. Owner Heidi Pobran, a third generation practitioner, agrees. "You can eat all the fruits and vegetables that you can get, but if you are all clogged up your body isn't always able to absorb the nutrients."
Heidi Pobran and her highly trained staff have a passion for helping others get healthy. The vitamins and supplements come from Standard Process and are organic food-based with no added fillers or synthetics. They have assisted thousands of people in becoming healthier and managing their illnesses naturally in a comfortable, relaxing environment.
Body Detox and Weight Loss Center is located at 1510 N. Argonne, Suite G in Spokane Valley, WA. For more information or to schedule a consultation, call 509-922-9909 or visit their website at http://www.cleanandwell.com.